We hope this message finds you safe, healthy, and ready for the start of a new week!
Normally today, we would be remembering the laughs from the night before at our annual Mother, Daughter, Friend Banquet. This year we will just have to reminisce of the fun of years past. Don't lose hope–we will be back together as a church family at a point when it is safe to do so. Today our message comes to you in two parts. First we celebrate Mothers, Grandmothers, Aunts, Sisters, Daughters, and all Women of Christ who show us motherly love everyday! Second, we study God's word to us from the Gospel of John where we are reminded that Jesus is The Way, The Truth, and The Life! We thank God for the love of mothers and all women of God on this Mother's Day and pray for blessings upon each of their lives. We also thank God for the gift of Jesus Christ and the ultimate love He showed each of us and pray that He continue to show us The Way, The Truth, and The Life.
To all mothers and women of God, we thank you for your care, your compassion, and your unending love. You show us how to live as a child of God each and every day! You lead by example and you teach with love. Mothers and all women who give motherly love should always be honored, but especially today. What lessons have those women in your life taught you? What advice were you given? Below is a list written by a man who described many "things" his mother taught him. Are any of these familiar to you?
Logic: "Because I said so, that's why."
To Appreciate A Job Well Done: "If you're going to kill each other, do it outside. I just finished cleaning!"
Religion: "You better pray that will come out of the carpet."
Time Travel: "If you don't straighten up, I'm going to knock you into the middle of next week!"
Irony: "Keep crying and I'll *give* you something to cry about."
The Science Of Osmosis: "Shut your mouth and eat your supper!"
Contortionism: "Will you *look* at the dirt on the back of your neck!"
Stamina: "You'll sit there 'til all that spinach is finished."
Weather: "It looks as if a tornado swept through your room."
How To Solve Physics Problems: "If I yelled because I saw a meteor coming toward you; would you listen then?"
Hypocrisy : "If I've told you once, I've told you a million times – Don't Exaggerate!!!"
The Circle Of Life: "I brought you into this world, and I can take you out."
Behavior Modification: "Stop acting like your father!"
Envy: "There are millions of less fortunate children in this world who don't have wonderful parents like you do!"
Medicine… "If you don't stop crossing your eyes, they're going to freeze that way."
16.To Think Ahead… "If you don't pass your spelling test, you'll never get a good job!"
ESP… "Put your sweater on; don't you think that I know when you're cold?"
To Meet a Challenge… "What were you thinking? Answer me when I talk to you…Don't talk back to me!"
Humor… "When that lawn mower cuts off your toes, don't come running to me."
Become an Adult… "If you don't eat your vegetables, you'll never grow up.
Genetics… "You are just like your father!"
Roots… "Do you think you were born in a barn?"
Wisdom of Age… "When you get to be my age, you will understand."
Anticipation… "Just wait until your father gets home."
Receiving… You are going to get it when we get home.
Justice… "One day you will have kids, and I hope they turn out just like YOU..then you'll see what it's like."
To our mothers and all women of God who provide motherly love–we can't imagine where we would be without you. We thank God for your presence in our lives and pray that you know how important each one of you are. For those grandmothers, aunts, Godmothers, church family members, and friends, we pray for God's blessings on each of you and thank you for the care you provide to us. For those whose relationship with their mother is strained or not what they hoped it would be, we pray for peace and understanding. For those women who adopt or foster children, we offer our thankfulness for the motherly role you accepted. For those whose mothers have gone on before them, we pray that your memories comfort you. For those teachers in our lives, we offer our gratitude for the lessons you taught us. And finally, for all of those women of God who have been a part of our lives in one way or another, we thank you for enriching our lives each and every day.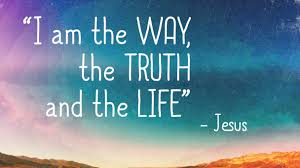 One more story for you on this Mother's Day….
A little boy came up to his mother in the kitchen one evening while she was fixing supper, and handed her a piece of paper that he had been writing on. After his Mom dried her hands on an apron, she read it, and this is what it said:
For cutting the grass: $5.00
For cleaning up my room this week: $1.00
For going to the store for you: $.50
Baby-sitting my kid brother while you went shopping: $.25
Taking out the garbage: $1.00
For getting a good report card: $5.00
For cleaning up and raking the yard: $2.00
Total owed: $14.75
Well, his mother looked at him standing there, and the boy could see the memories flashing through her mind. She picked up the pen, turned over the paper he'd written on, and this is what
she wrote:
For the nine months I carried you while you were growing inside me: No Charge
For all the nights that I've sat up with you, doctored and prayed for you: No Charge
For all the trying times, and all the tears that you've caused through the years: No Charge
For all the nights that were filled with dread, and for the worries I knew were ahead: No Charge
For the toys, food, clothes, and even wiping your nose: No Charge
Son, when you add it up, the cost of my love is: No Charge.
When the boy finished reading what his mother had written, there were big tears in his eyes, and he looked straight at his mother and said,"Mom, I sure do love you." And then he took the pen and in great big letters he wrote: "PAID IN FULL."
The second part of our message on this 5th Sunday of Easter is from the Gospel of John, Chapter 14, Verses 1-14. Read God's word for us today.
1"Do not let your hearts be troubled. Believe in God, believe also in me. 2In my Father's house there are many dwelling places. If it were not so, would I have told you that I go to prepare a place for you? 3And if I go and prepare a place for you, I will come again and will take you to myself, so that where I am, there you may be also. 4And you know the way to the place where I am going." 5Thomas said to him, "Lord, we do not know where you are going. How can we know the way?" 6Jesus said to him, "I am the way, and the truth, and the life. No one comes to the Father except through me. 7If you know me, you will know my Father also. From now on you do know him and have seen him."
8Philip said to him, "Lord, show us the Father, and we will be satisfied." 9Jesus said to him, "Have I been with you all this time, Philip, and you still do not know me? Whoever has seen me has seen the Father. How can you say, 'Show us the Father'? 10Do you not believe that I am in the Father and the Father is in me? The words that I say to you I do not speak on my own; but the Father who dwells in me does his works. 11Believe me that I am in the Father and the Father is in me; but if you do not, then believe me because of the works themselves. 12Very truly, I tell you, the one who believes in me will also do the works that I do and, in fact, will do greater works than these, because I am going to the Father. 13I will do whatever you ask in my name, so that the Father may be glorified in the Son. 14If in my name you ask me for anything, I will do it."
This is one of those very familiar passages that most of us have heard or studied on multiple occasions. Today we begin with the fact that THE WAY of Jesus is a way of life. When Jesus said, "I am the way, the truth, and the life," he was referring back to the events of John chapter 11 and Jesus' statement, "I am the resurrection and the life." Jesus made that "I am" statement as he wept over his friend Lazarus and then raised him from the dead. In that story, Jesus restored Lazarus to physical life; he inspired sisters Martha and Mary with new spiritual life; and Jesus comforted all of us with the hope of eternal life. That same message of life is present at the beginning of John chapter 14. Here we see Jesus preparing his disciples for the grief they will inevitably feel at his coming death. "Don't let your hearts be troubled," Jesus tells them. "Trust in God; trust also in me. In my Father's house there are many rooms and I am going there to prepare a place for you. I will come back and take you to be with me so that you may also be where I am." This "Way" of Jesus gives us blessed assurance for the time after death. We who have eternal life can rise above the suffering and pain, knowing that God will never leave us or forsake us. We who have eternal life can rise above the worry and fear, knowing that we will never be alone. Where we are going is the ample place where God lives, where Jesus has already been preparing for us, where Jesus will take our hand and lead us. No matter how diminished our physical frame becomes, we have the peace of knowing that there will be life beyond the grave. Living the Jesus way means we have the confidence to face our problems head on. We don't have to run and hide. We don't have to detour around in fear. We can go forward believing that God has a plan. If we follow Jesus, there will be a way even in this life.
The way of Jesus is also the way of TRUTH. By saying, "I am the way, the truth, and the life," Jesus was referring to the truth of his relationship with God the Father and the relationship Jesus believed his followers could also have with God. Many of Jesus' first-century peers thought he overstated his relationship with God. One may dare say that Jesus' detractors think the same thing today. All that "I am" talk is pretty hard to absorb. How could one human being be God in the world? How could one limited "flesh and blood person" represent all that God is? How could someone who lived for only 33 years be the God who was and is and always will be? And, even harder, how could that one person say, as in John 14:6, "No one comes to the Father except through me"? Those are definitely some big questions. But, you know what? We sometimes make this harder than it has to be. The truth Jesus was trying to tell is that he was in a close enough relationship with God that Jesus gave his followers an opening to see God. The power and values of God the Father were revealed in and through the ministries of Jesus the Son. That's what all the "I am" sayings were about. They were glimpses of God. Through Jesus, we can't see all of who God is, but we are able to see a lot. We are able to see that God is the bread of life, God is the light of the world, God is the gate, God is the good shepherd, and God is the resurrection and the life. Through Jesus, we are able to hear lessons taught, see miracles worked, and observe people loved. That's the truth that Jesus was trying to tell. God was not distant and unknowable. God was right there at work in and through Jesus. Because the disciples knew Jesus, they were already living in relationship with God. Because they had faith in Jesus, they were already living in the way of truth.
And finally, we must understand that the way of Jesus is the way of LIFE. Jesus wasn't an arrogant guy, who claimed superiority over others. In John chapter 13, Jesus bowed down as a humble servant and washed his disciples' feet. At that last supper, Jesus taught his disciples that they were to love one another. The truth of Jesus has to be about life and life-giving relationships with God and each other. So how do we follow Him today? The same way the disciples did long ago. They heard the words of Jesus and believed them. They took His words and obeyed them. They confessed their sins to Jesus as their Lord and God. They believed that He died to take the punishment of their sins and rose from the dead to give them new life. They followed His example and command to tell others the truth about sin, righteousness, and judgment. When we follow Him in "the way, the truth and the life," we can be assured of following Him all the way to heaven.
So on this Mother's Day, our hope for all of you is that you know Jesus as the Way, the Truth, and the Life. Know that He loves you, He watches over you, and He's with you all the days of your life. As we learned from the mother in our story above, her son let her know that her debts were paid in full….and when we follow and believe in Jesus Christ, we are assured that our debts are also PAID IN FULL thanks to Jesus paying the price for us all.
Special music
https://www.facebook.com/Presbyterian-Church-of-West-Salem-286392714756003/
Happy Mother's Day church family! Have a great week!