Presbyterian Church of West Salem
What We Believe
The Presbyterian Church of West Salem has a vision that in the not too distant future they will describe themselves in this way:
We love and care for one another as brothers and sisters of all ages in the family of God. Our experience is enriched by worshiping together, sharing our life journeys, and embracing our individual differences. We come together in times of celebration and sorrow, finding comfort, support, and joy along the way. As children of God, we love one another as God loves us. We acknowledge the blessings of God.
Our church is an instrument of continual spiritual growth. We are a congregation with a thirst for knowledge. We have a deep community commitment to learning. With the scriptures and our Presbyterian heritage as our foundation, we follow spiritual disciplines, individually and communally, which include worship, prayer, bible study, and open discussion. In study, we are guided by the Spirit, and open to the ideas and perspectives of others. Whether we come with a strong foundation in the scriptures or are newcomers to the Word, we find opportunities to learn and move forward in our spiritual journeys. Whatever our stage in life, we all have lessons to learn and wisdom to share. We feel the blessings of God.
We share a sense of responsibility for our continual spiritual growth as individuals and as a community. Through spiritual growth we are reassured of God's love, reminded of what it means to follow Jesus, and open to the voice of the Holy Spirit. We come to understand that the blessings in our lives are born from dependence on the Lord. We see the blessings of God.
Strengthened in our faith, with our gifts and talents nurtured, we follow Jesus' example to be a blessing to our world. In our communities and workplaces, we bear witness by sharing our talents and resources, and by helping others regardless of circumstances. As a body and individually, we pray for our world, we are attuned to the issues affecting humankind, and we act as agents of the change that God wants to see in the world. We are salt and light to the world. We share the blessings of God.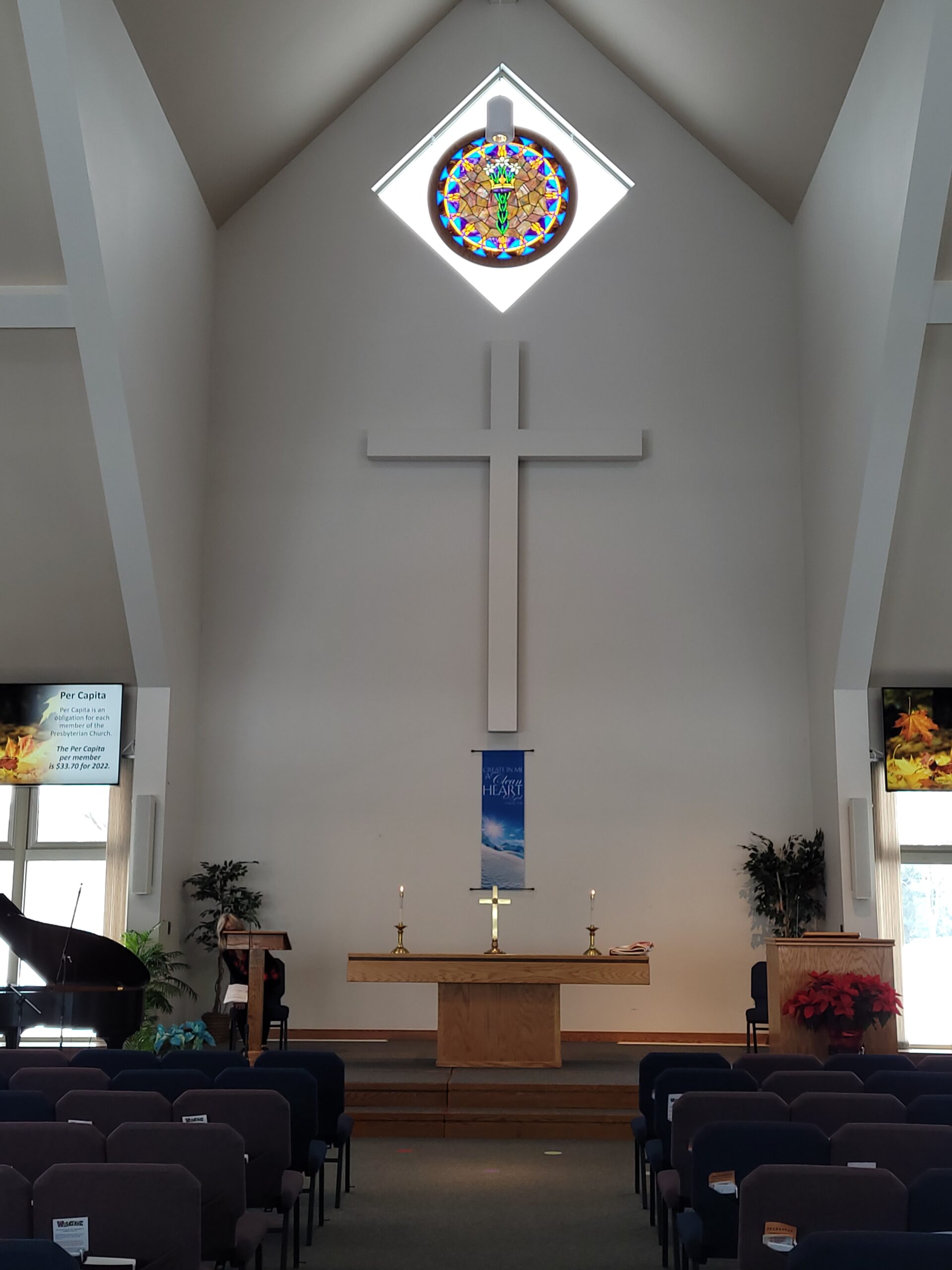 Presbyterian Church of West Salem